Tracking Pixel Code
Go to Mautic Configuration > Custom Fields > Email, set Publicly updatable: Yes.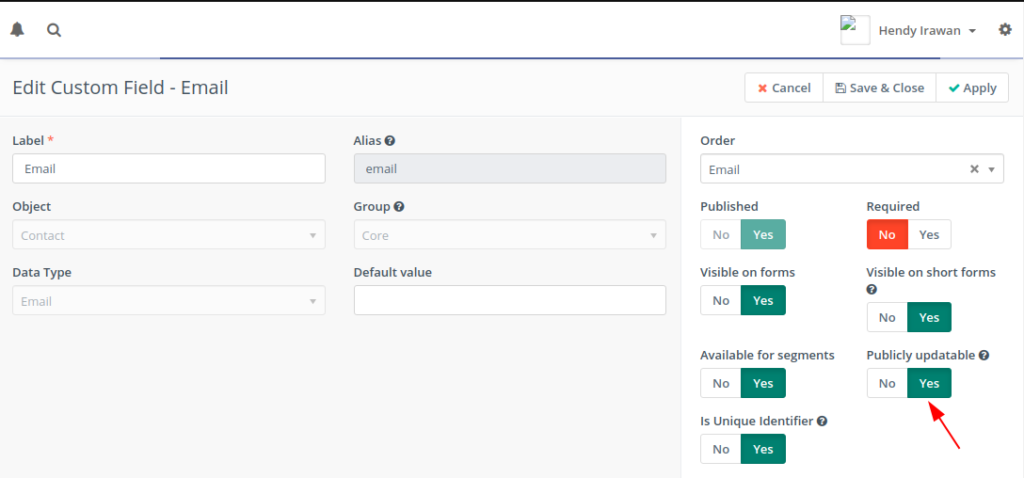 In Mautic, go to Configuration > Tracking Settings > Mautic tracking settings
Make sure to enable "Identify visitor by tracking URL":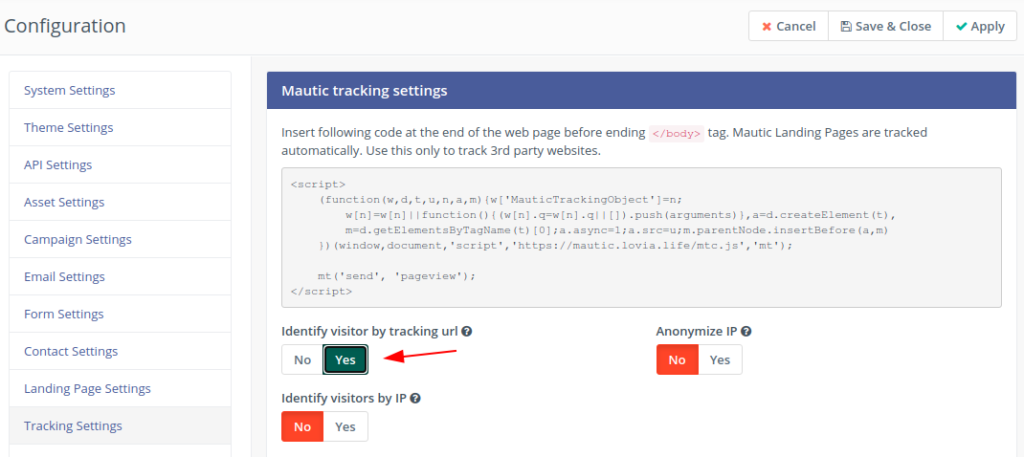 Ensure Mautic Allows CORS Policy
Error:
Access to XMLHttpRequest at 'https://mautic.lovia.life/mtc/event' from origin 'https://erp.lovia.life' has been blocked by CORS policy: Response to preflight request doesn't pass access control check: No 'Access-Control-Allow-Origin' header is present on the requested resource.
Solution: in Mautic's configuration page > System Settings > CORS Settings > you have to make sure to have "restrict domains" turned off or have valid URLs defined
Install Mautic Tracking Code in WordPress
Install WP Mautic plugin
Set Mautic URL: https://mautic.lovia.life/
Put in: wp_footer
Track user information for logged-in users: Enable if your subscribers can login to WordPress
You can check results by viewing anonymous contacts: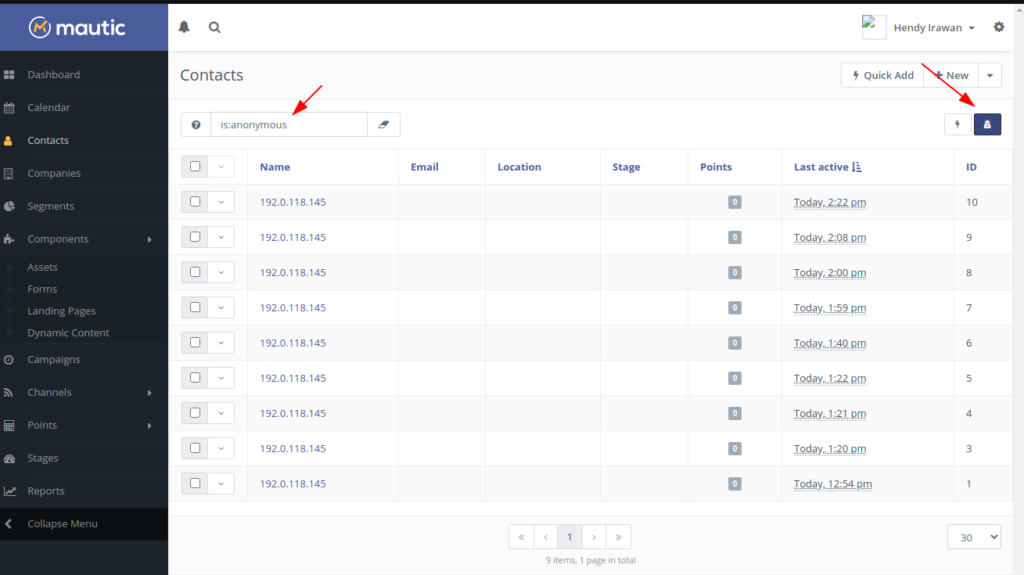 References:
Install Mautic Tracking Code in ERPNext
Make sure ERPNext uses Google Tag Manager and has been installed in Website Settings.
Get the code from Mautic.
Use Google Tag Manager to add Custom HTML tag then paste Mautic code.