Requirements
Admin access to a Yandex.Connect domain
New user's desired username
New user's personal information: Full name, birth date, gender
How to Add A New User/Employee with Email Address
If you have access to several domains, switch to the correct domain.
Click Admin tools > Add an employee: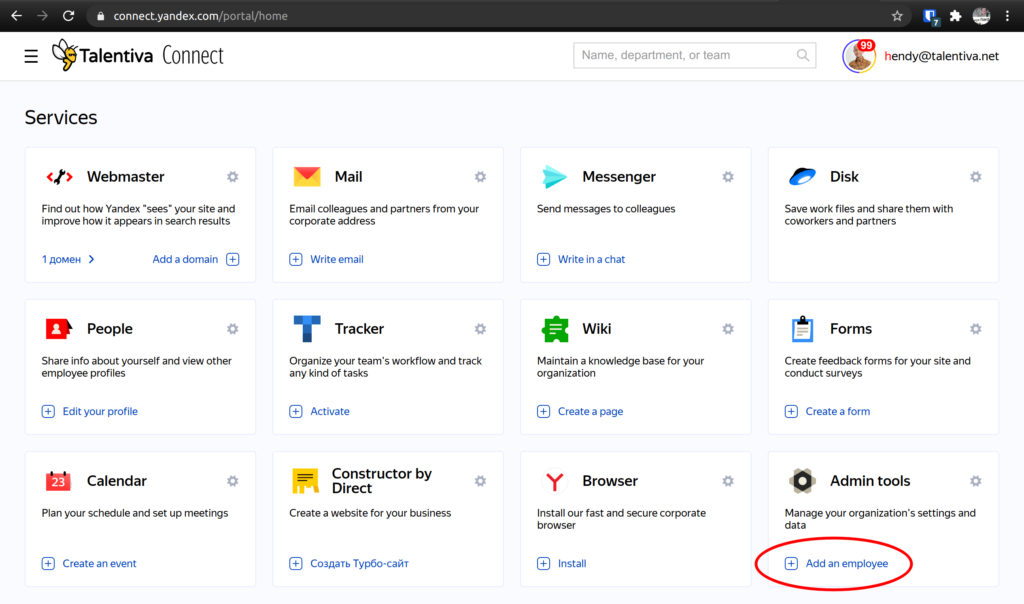 4. Fill the New employee form completely. It is recommended to generate a random initial password, as the new user will need to change it themselves.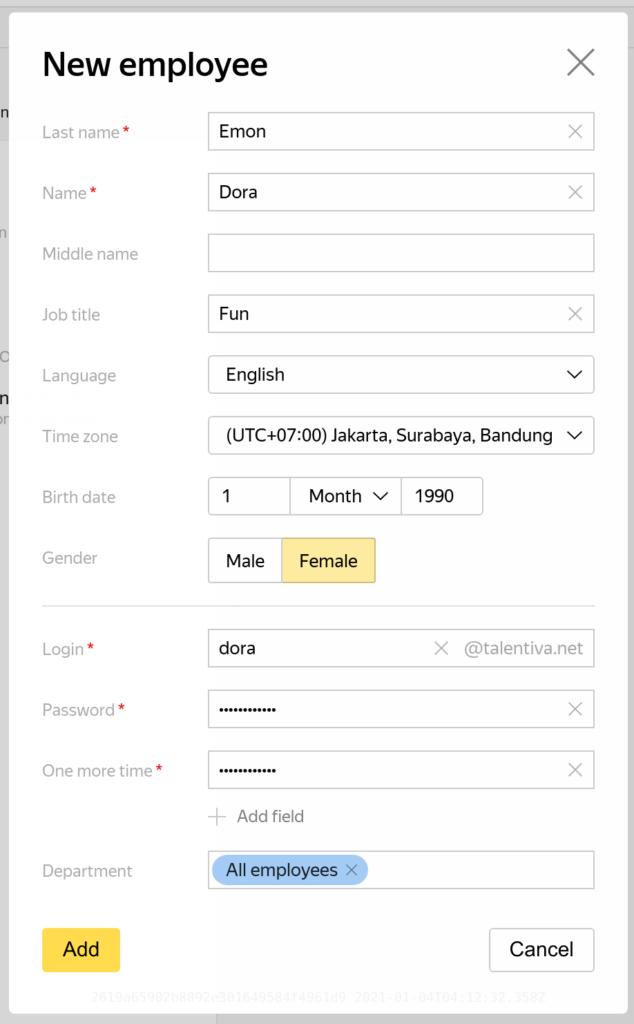 5. Click the new user and change the profile photo: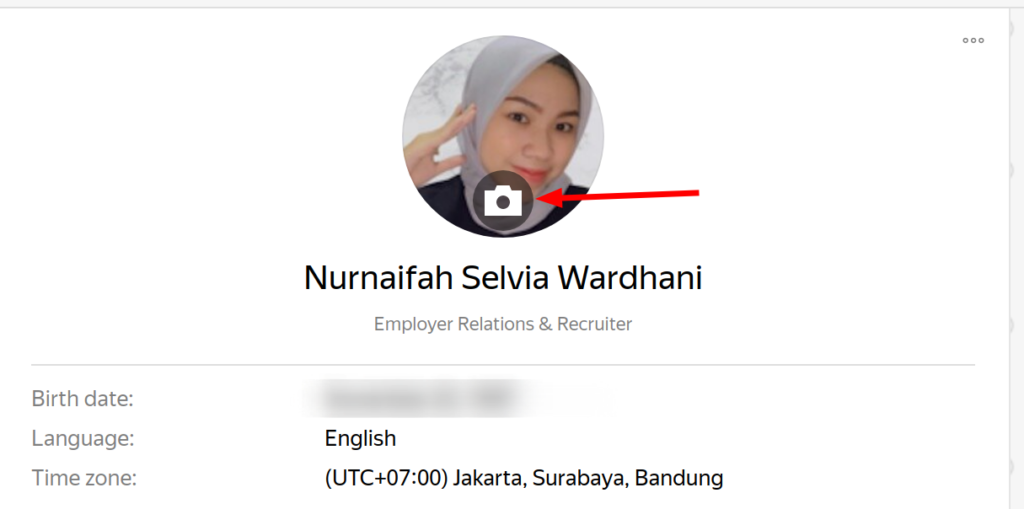 6. Inform the user to:
First, sign in using web browser to https://mail.yandex.com using the new email address and initial password.
He/she will need to accept terms and conditions before the email address is usable.
Then, install Yandex.Mail app from Google Play or App Store, and sign in on mobile app.