References:
How to create an interview evaluation form (+ free template) | Hire by Google. [download Google Docs]
Review: Somewhat useful, but there is no objective rubric, the list of skills is too few, and there is no weighted scoring.
Interview Templates: Interview Agenda, Interview Schedule, Brief Interview Form Template, etc. | Smartsheet
Review: Useful, very practical to be integrated with an ATS (Applicant Tracking System). Unfortunately, the templates are Google Docs instead of spreadsheet.
Candidate Evaluation Form | SHRM.
Review: List of skills is good, however the form is MS Word and needs to be converted to a sheet with weighted scoring. Downloading MS Word file requires paid membership, $49/$55/$219 per year. But text content is available.
Keeping Score: Using a Hiring Rubric | Helbling & Associates, Inc.
Review: Given spreadsheet format is very good, concise, and with weighted scoring. However, they're only images. To download the spreadsheets, readers may contact Nicole Zeller.
Hire like Google: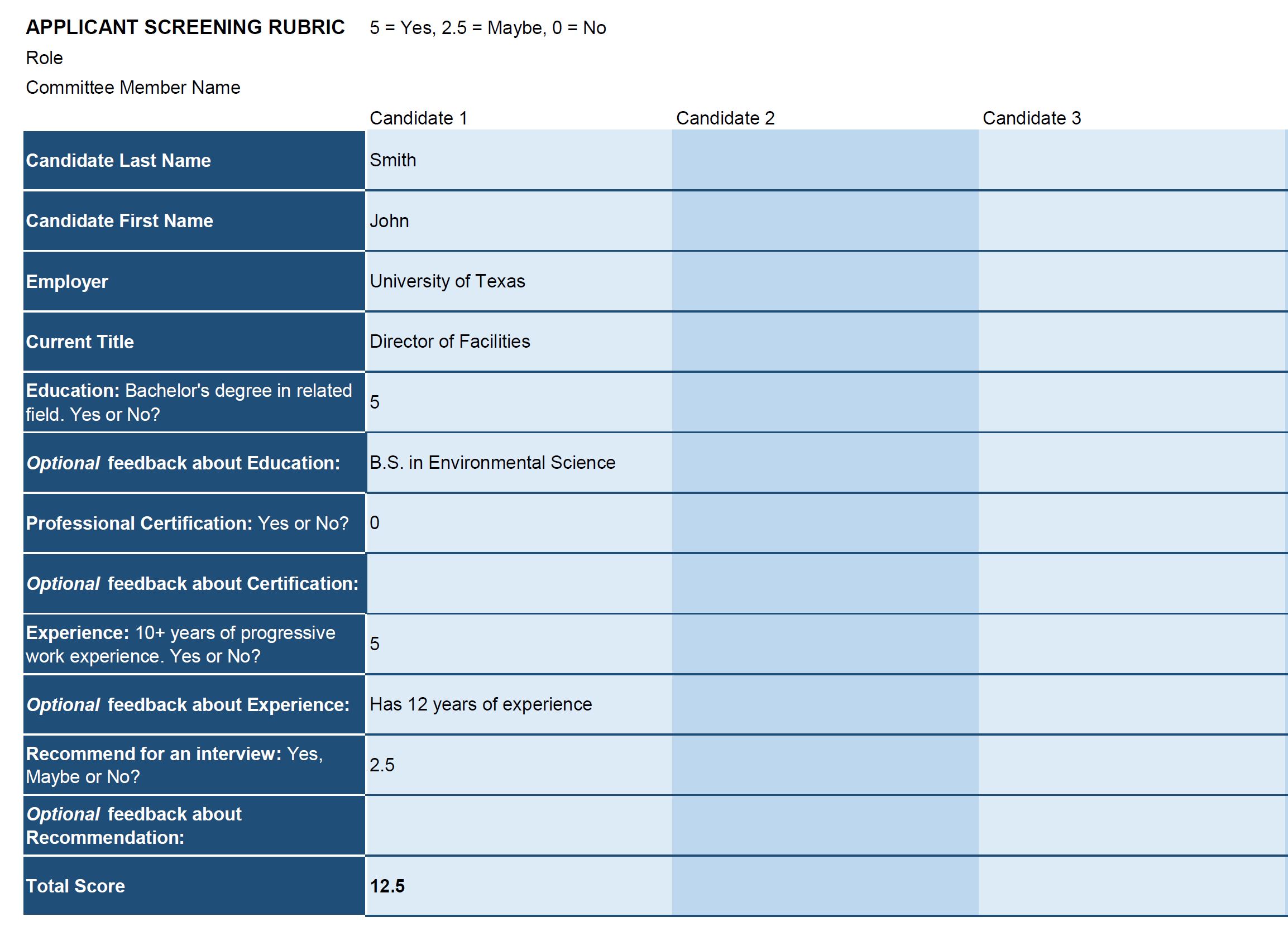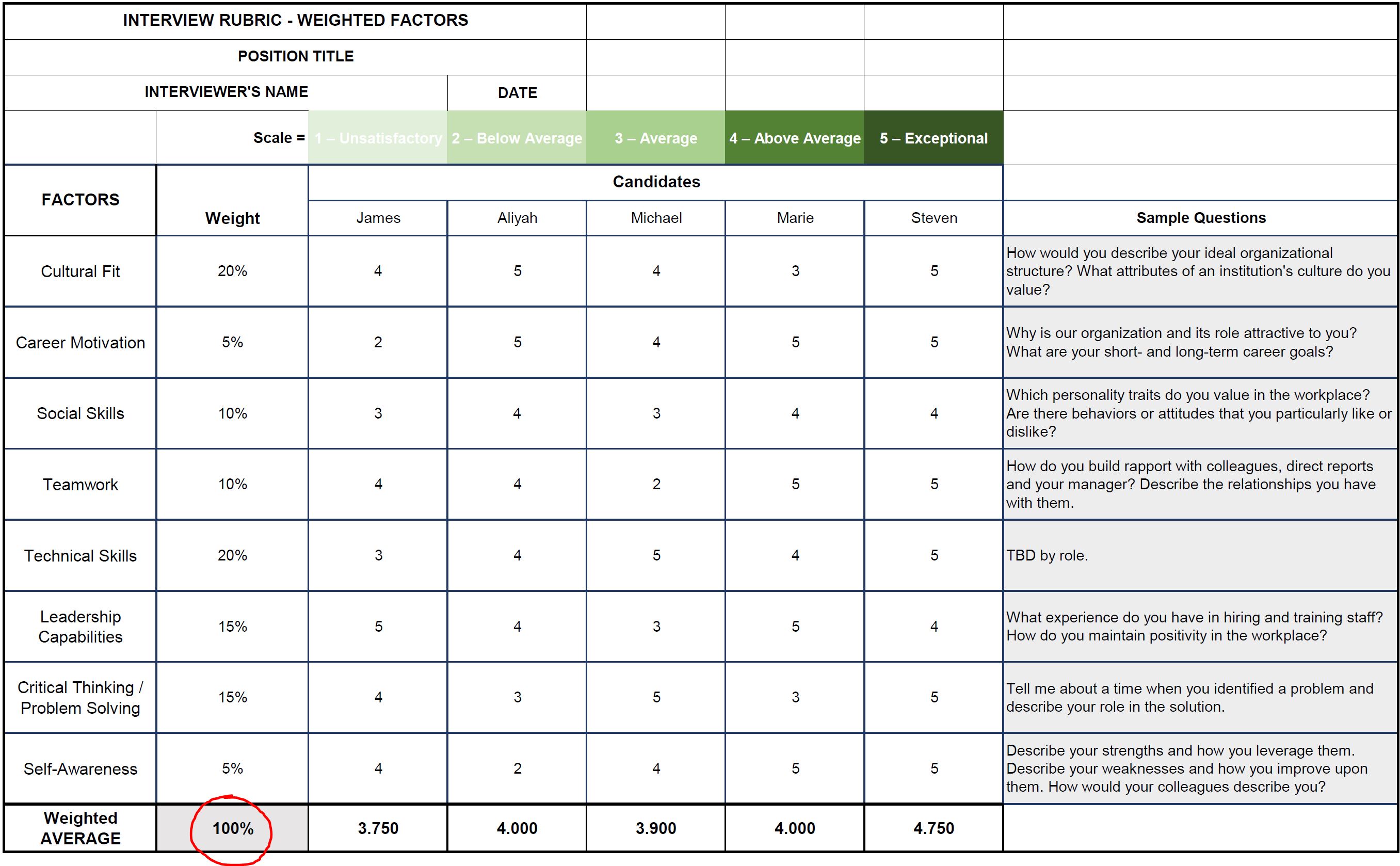 Templates in Lovia Google Drive