This is Me and Internship in Lovia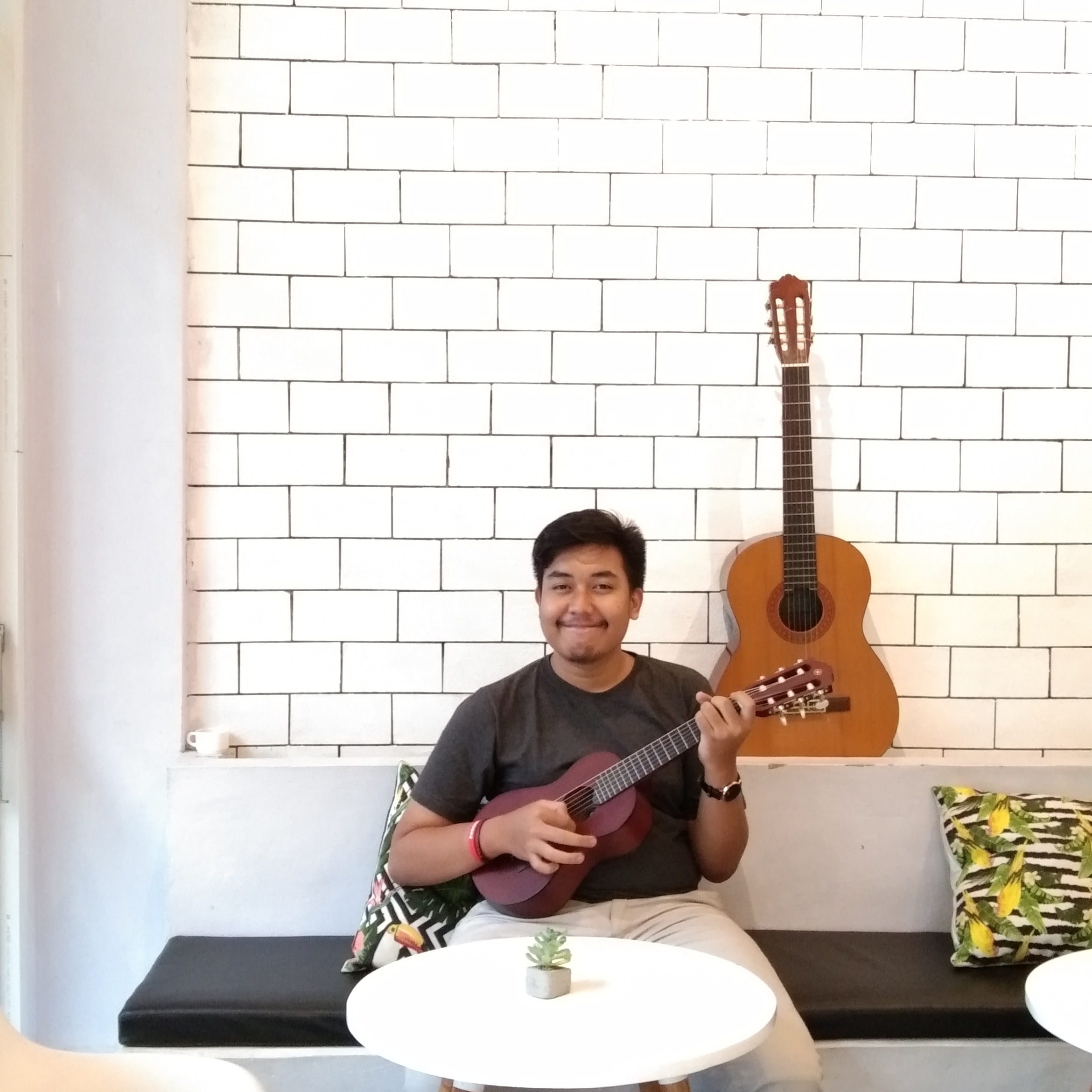 Let me introduce myself first, My name is Prima Rizchi Anaitulloh, you can called me Prima or Po.
I'm graduates from SMKN 11 Bandung, the location at Cimindi, Budi Luhur Street, Bandung, West Java. I majored in software engineering. Let's talk about my experience after graduation.
After the last exam, I try to find a job, not like my friend at that time, after the final exam must do a convoy party ,etc. So I learn to make some CV and how to get a job for my age that was I'm 18. I try to find a job that suitable for my age, and I found that job and I apply there. I accepted at Mcdonald's as waiter there. I was very happy I got a job like an adult. I'm not thinking about salary but I got many experience there and a lot new friend and connection for mylife. One night after night shift the senior come to me and told me "Prim why you apply become a waiter? you graduate from vocational high school, you have some basic skills why not to improve that? if you doing like this to much sooner or later you'll forget your skill. my advice, find another job that suitable based on your skill". After that I search again some opportunity as developer. So I found one. 3 months I worked at Mcdonald's. After Mcdonald's, I work at PT. Maxxima Innovative Engineering as Fullstack Developer. I'm glad work there got more and more experience and new things to learn. I learn more about PHP at Maxxima, got new friend, and I learn about how to be responsible for your job. 1 year I was at Maxxima and my contract was expired too, I find again some job after that. I accepted at PT. Walden Global Services as IT support. I'm very happy there because, is more challenging thing become IT support. You must take care the project after development fase done, if client report, you must quickly respond. If the QA/tester got some new bugs, you must quick fixing that and deploy to client server. And if there any issue at client server, you must troubleshoot that issue and make to be clear or done. Almost 1 year as IT support, I was promoted become PHP developer 1 step forward. As PHP developer I got a lot new things to learn. I learn about keep in touch with boss, communicate&collaborate with team, Agile method, and what scrum is it. I learn how the project becoming from zero to finished project. There's too I got new friend and new connection. After that my friend asking me "would you come to join us become a part of my team as freelancer?". Me "Sure, I'm in." . Doing full-time job and freelance project as par-time job make me to improve my time management. Almost 2 years at WGS, the pandemic covid-19 is began, perfectly my contract at wgs has expired. So management can hold some contract worker anymore. After that I belong to my freelancer project.
And now I found opportunity to become a part of Lovia as PHP Developer. I'm glad I have full-time job again. Why I choose Lovia? first, I think is more challenging again for me to learn something new. second, I want make some new friend and connection. Last , I need a job, I can't belong for too long as freelancer, because that job is not unpredictable.
Lovia, I hope become part as PHP Developer is the best for me and you all. I want improve again some skill again. Hope you all can accept me. Learn new thing and I want saving some my money to continue study at college again.
Best Regard,
Prima Rizchi Anaitulloh
September 2023
M
T
W
T
F
S
S
1
2
3
4
5
6
7
8
9
10
11
12
13
14
15
16
17
18
19
20
21
22
23
24
25
26
27
28
29
30